24 Hour Cycle Challenge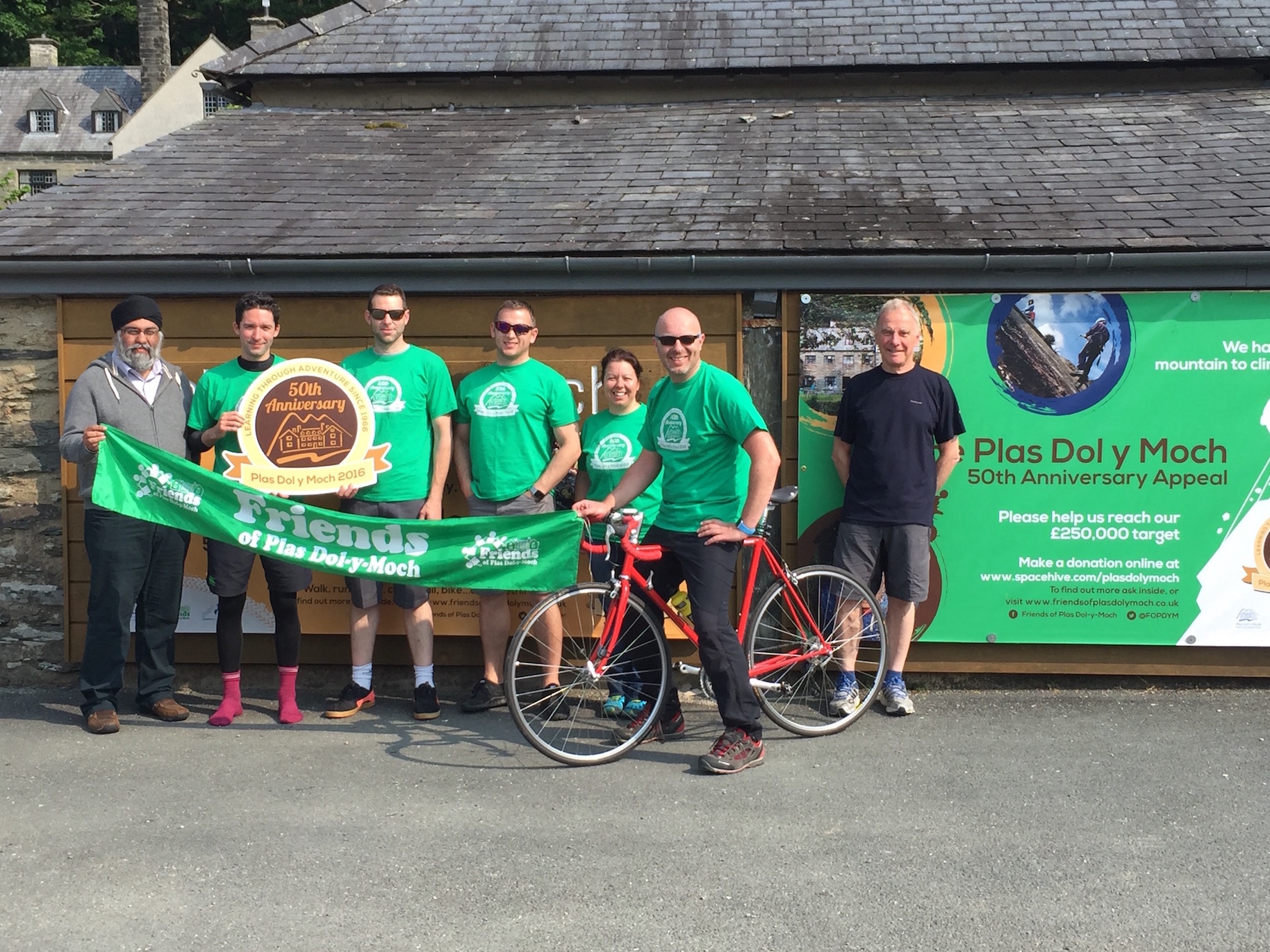 Inspiration is the spark that awakens us to the possibility of achieving awesome things', so says the Head teacher of Finham Primary in Coventry.
Last week he and two of Finham teachers showed exactly what that meant to them when they undertook a 24 hour cycle challenge in aid of Plas Dol y Moch Coventry's Outdoor Education Centre. The trio took a bike which had been made by Finham primary pupils under the guidance of Kevin from John Atkins cycles and cycled it non stop for 24 hours.
The challenge was to see how far they could cycle in the time. Two hours on/Four hours off sounded a reasonable game plan but the distances being covered and the heights being gained meant this was a relentless and sometimes even brutal challenge to observe as a member of the support team.
Set off was at 9.30am on Sunday 5th June with Councillor Kershaw there to wave us off and by 3am the following morning the team had blasted through the miles so thoroughly that we had completed the pre-planned route and from then until we completed the challenge at 9.30am we were adding additional loops taking us through mid to north wales with climbs which drained every ounce of power from tired legs into their 7th and 8th hour of riding.
The whole team including the support crew worked tirelessly. For me it, it was great to play a small part in the team and wonderful to witness the commitment to the cause.
The cyclists covered 420 miles and managed to get a mile short of Plas Dol y Moch via Shipston, Tewksbury, Brecon, Abergavanny, Aberyswyth, Aberdovey, Barmouth, Bethgelert, Betwys Coed to name a few.
At 9.30am on Monday morning the team Skype linked back to school to report their efforts and set the challenge to the whole school to complete the rest of the 5777 miles (which is the distance from Coventry to the Rio Olympics) by the end of the week.
Thus began a week of full on costume making, dance learning, miles clocking with the culmination being a fantastic Rio Carnival parade up Green lane, a wonderful opening ceremony with pupils all participating and a day of clocking up the miles participating in a whole host of activities. The riot of colour and enthusiasm was contagious and every child gave of their best. In the words of one pupils 'its been the best week ever'
Lives are inspired and transformed during weeks such as these, from learning to ride a bike, feeling a sense of pride but most importantly, being part of something that is bigger than yourself. Children were all sponsored for the miles they have completed and this will go to the 50th anniversary appeal for Plas Dol y Moch.
As a City and Community we should justifiably be proud of what this school has achieved so magnificently but this is not a lone story, many of our schools and council officers have taken up the challenge to raise funds for Plas Dol y Moch and have undertaken some amazing feats. They have pledged time and effort to a place which is held fondly in the memories of so many Coventry children and adults.
Please do your bit to help.